"A building becomes architecture when it not only works effectively but moves the human soul."
~ Habib Rahman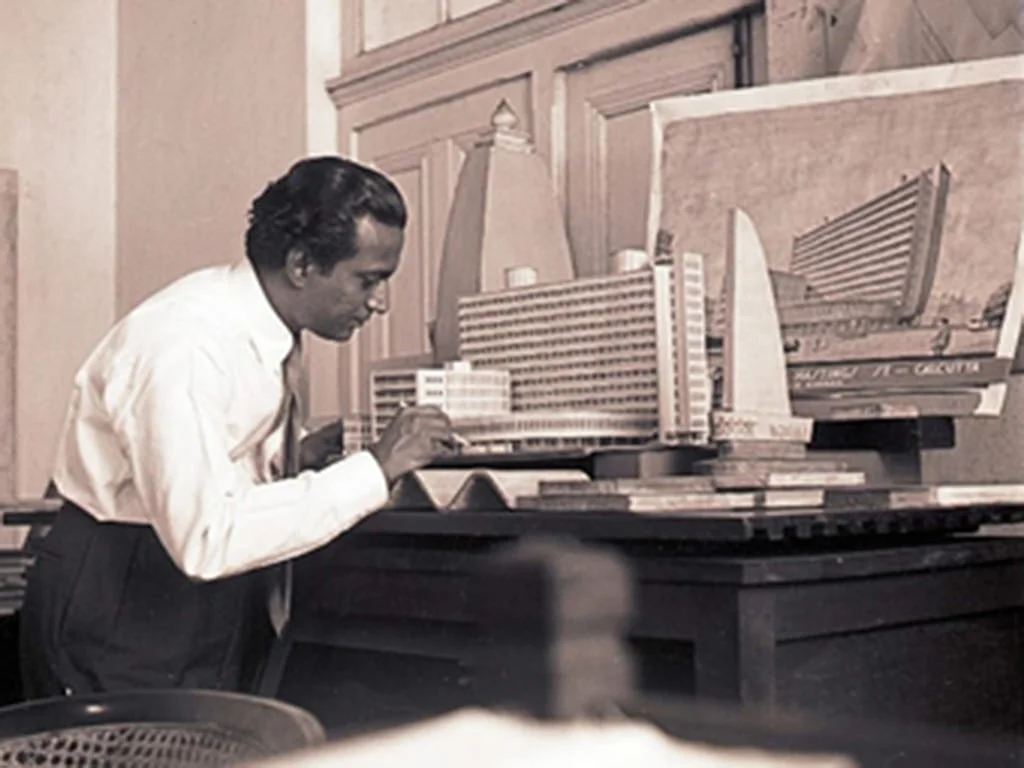 Courtesy of bauhaus-imaginista.org
Habib Rahman - The Modernist
Habib Rahman, a visionary who brought in modernism to India. His buildings kept every by passer riveted. It evoked a broader picture of developing new India that was rooted in tradition. It had a sense of authenticity and boldness that dictated the space around.
He was born in the year 1915, Kolkata. He did his Bachelor in Mechanical Engineering in Calcutta University, 1939. He later went on to do his B.Arch and M.Arch at MIT in the year 1943 and 1944 respectively, becoming the first Indian to complete both his architectural degrees at an American University.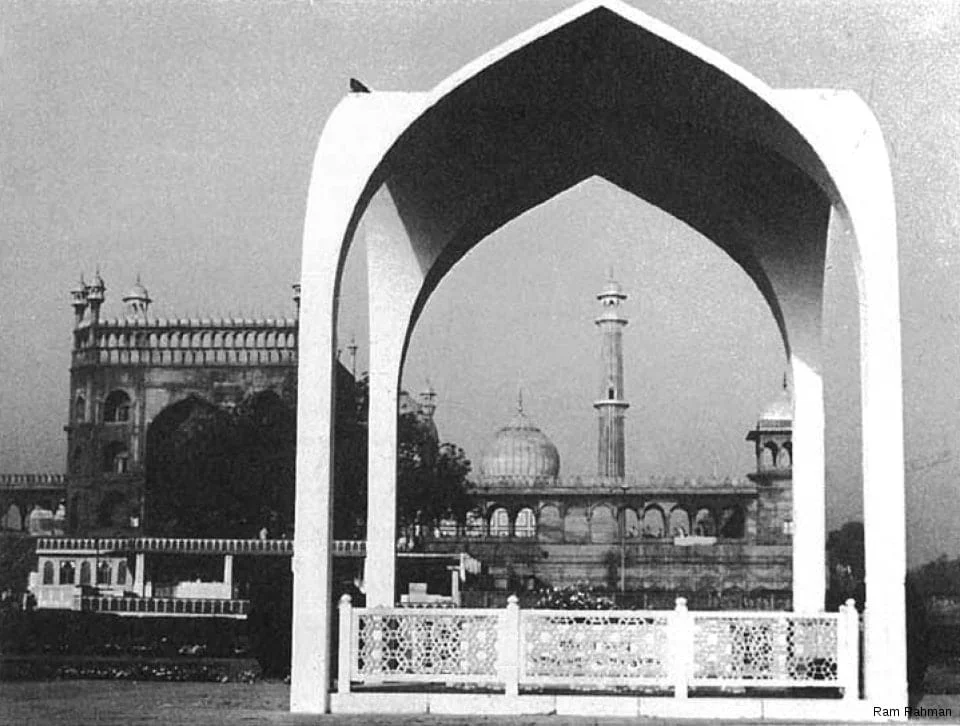 Malauna Azad Memorial – Courtesy of architexturez.net
Walter Gropius having taught Rahman at MIT, gave him his first job after graduation. Between 1944-1946, he worked with Lawrence B. Anderson, William Wurster, Walter Gropius, and Ely Jacques Kahn in Boston. At the time he worked on pre-fab housing projects, first in Boston and then New York.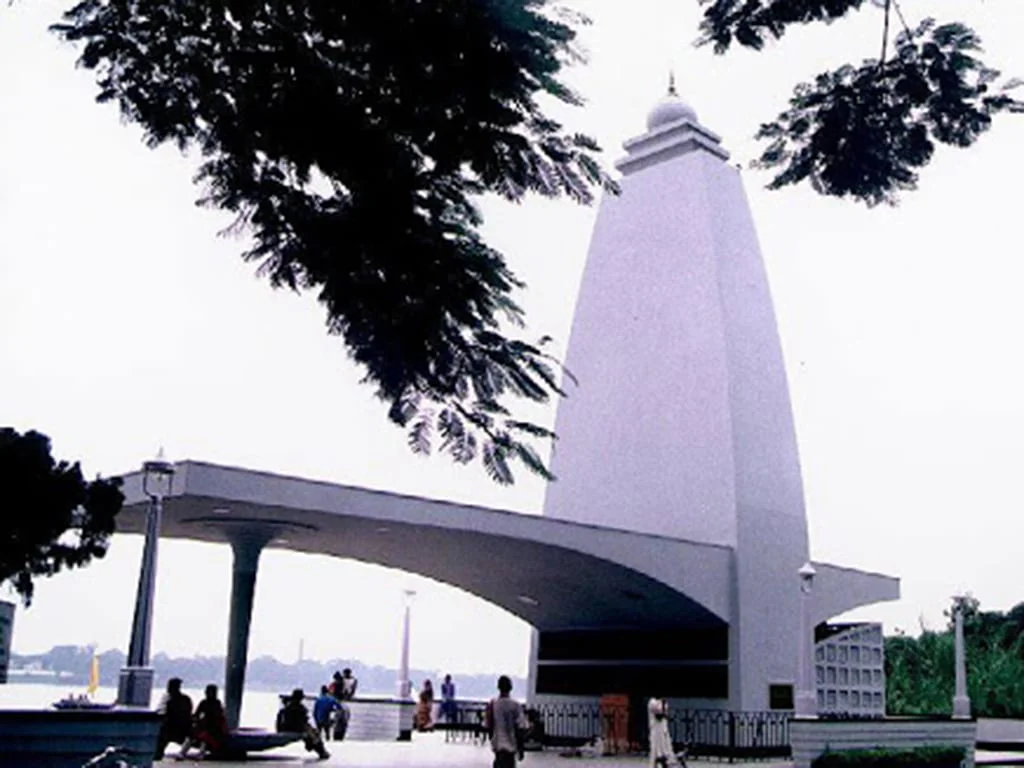 Gandhi Ghat – Courtesy of barrackpore.gov.in
In 1946 he returned to West Bengal, India and designed 80 projects as a rookie architect. Rahman was assigned the project of designing the first memorial of Gandhi.
Nehru impressed by his work of Gandhi Ghat , arranged for Rahaman's transfer to the Central Public Works Department, Delhi in 1953. He carried on various projects and played a pivotal role in shaping modern architecture in India.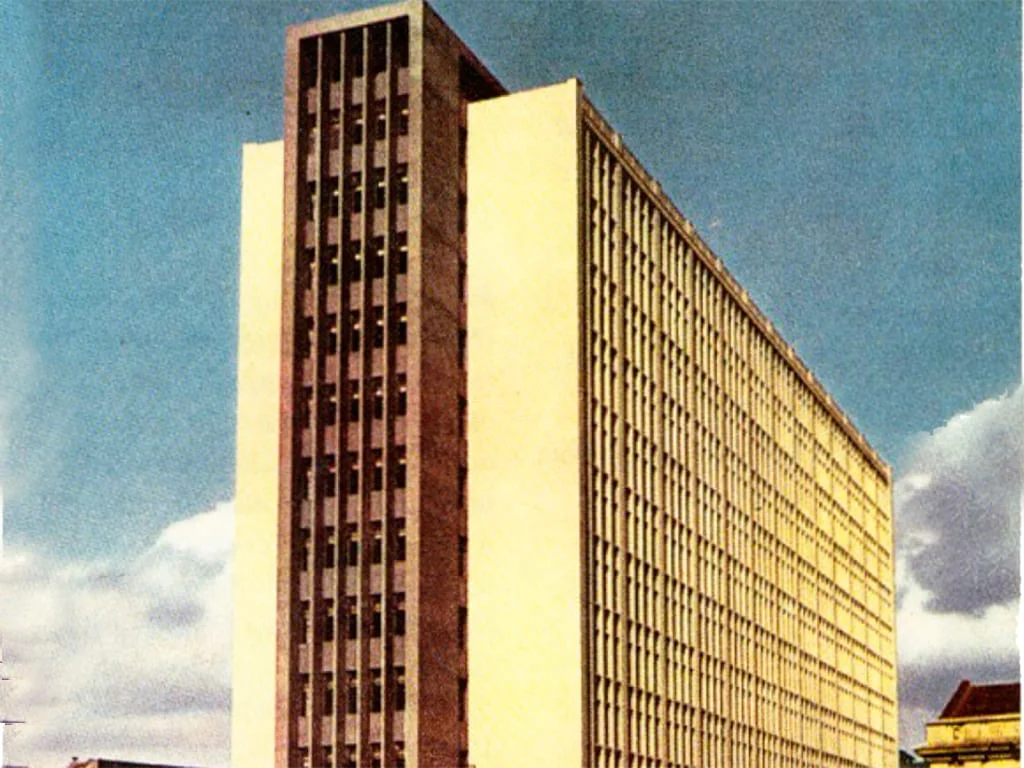 New Secretariat Building, Kolkata – Courtesy of architexturez.net
Rahman's Principles of Design
Brought in Bauhaus Style of Architecture in India. Emphasized on modern technology and mass production techniques and materials to design and manufacture high quality and cheap goods that are accessible to many.
Flat roofs, smooth facades, cubic shapes favoring right angles
White, grey, black and beige were the colors used primarily.
Use of steel frames, flat slab, concrete as construction material.
Lack of Ornamentation.
Open floor plans with functional placement of furniture.
Used Indian Architecture elements like chajjas; jali; dome, horizontal and vertical louvres; and overhanging roofs.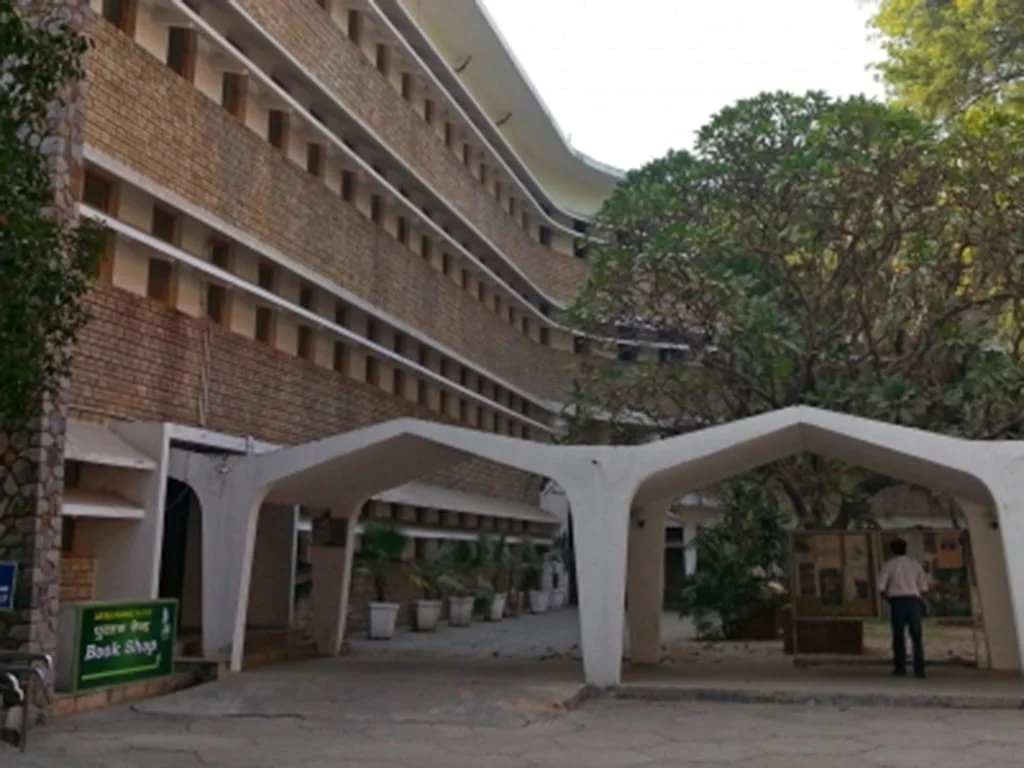 Rabindra Bhavan  – Courtesy of newindianexpress
1955: Padma Shri
1974: Padma Bhushan
1995: JK Cement Architect of the Year Chairman's Award for Life Achievement
Habib Rahman: The architect of independent India
This book describes Habib Rahman as an inscriber of the transition of India from a newly independent state to a strong republic, reflected through his architectural practice. Authored by S. M. Akhtar.
Habib Rahman brought in the "Bauhaus Style Of Architecture" in India. His buildings reflect the modern ethos of independent India. He broke out of the mundane ways of construction and adopted new construction material and technology in India.