Architecture Firms in Lucknow – Lucknow, the capital city of Uttar Pradesh, India, is a place where rich history meets modern architecture. The city boasts a plethora of architectural wonders, and behind many of these magnificent structures are the top architecture firms that have left an indelible mark on Lucknow's skyline. In this blog, we will delve into the top architecture firms that have been shaping the city's architectural landscape with their innovative designs and unparalleled expertise.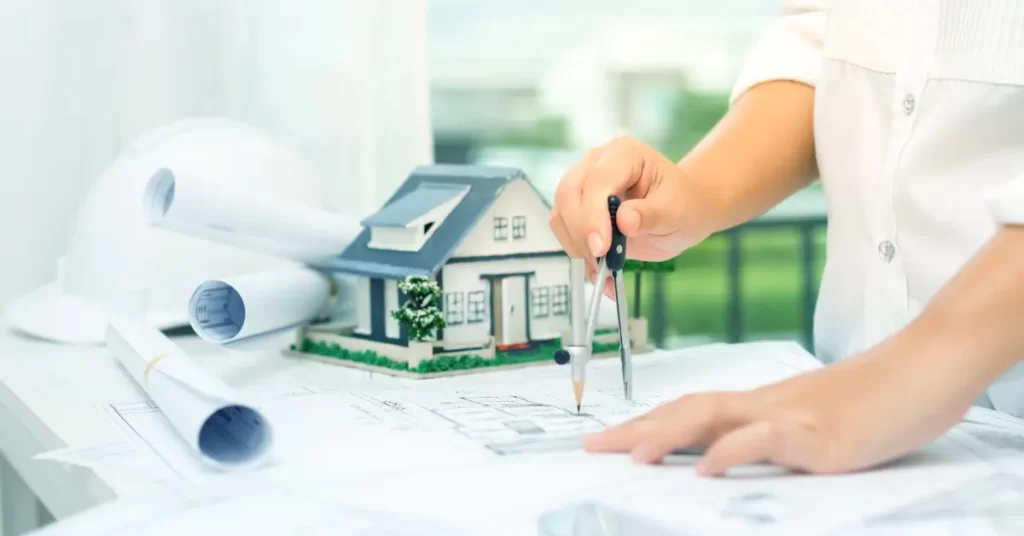 Architecture Firms in Lucknow: Discover the Leading Architectural Studios and Their Iconic Designs
Archohm is a name synonymous with excellence in architectural design and urban planning. With a philosophy rooted in creating meaningful spaces that harmonize with the environment, Archohm has become one of the leading architecture firms in Lucknow. Their diverse portfolio includes commercial complexes, residential projects, institutional buildings, and more. Their team of talented architects, designers, and planners work tirelessly to deliver sustainable and cutting-edge solutions to their clients.


Hasan and Kushal Architects is a prominent architectural firm based in Lucknow, known for its innovative and creative approach to design. With a focus on functionality and aesthetics, the firm has successfully executed a wide range of projects, including luxurious homes, corporate offices, and public spaces. They aim to strike a balance between traditional values and contemporary design, creating spaces that are both timeless and practical.


Elements Design Studio is renowned for its commitment to providing comprehensive architectural and interior design services. Their team of skilled architects and designers brings a unique blend of creativity and technical expertise to every project they undertake. From concept to completion, Elements Design Studio ensures that each design is a reflection of the client's vision and aspirations.


Architectural Innovation and Constructions
Architectural Innovation and Constructions is a dynamic architecture firm that has left an indelible mark on the cityscape of Lucknow. The firm is known for its emphasis on sustainable design practices, incorporating eco-friendly elements in their projects. Their impressive portfolio includes commercial complexes, residential townships, and institutional buildings, all designed to meet the evolving needs of their clients.


Arch-en-Design is a leading architectural consultancy firm that has been instrumental in shaping the urban landscape of Lucknow. Their team of talented architects and designers are adept at creating spaces that seamlessly blend form and function. With a focus on client satisfaction, Arch-en-Design brings a fresh and innovative perspective to each project they undertake.


A Plus Design is a reputed architectural firm that takes pride in its ability to transform spaces into extraordinary environments. Their designs are characterized by a perfect blend of aesthetics and functionality, reflecting the unique needs of their clients. From luxurious residences to commercial spaces, A Plus Design has successfully executed a diverse range of projects across Lucknow.


Arinem is a contemporary architecture firm that aims to push the boundaries of design and creativity. Their team of architects and designers are passionate about crafting spaces that evoke emotions and inspire awe. With a focus on innovation and sustainability, Arinem has garnered acclaim for their forward-thinking approach to architecture.


Design Square is a multi-disciplinary architectural firm that has garnered recognition for its innovative and client-centric approach. Their expertise spans across architecture, interior design, and landscape planning, allowing them to create holistic and integrated solutions. With a commitment to excellence, Design Square has contributed significantly to Lucknow's architectural evolution.


ADC India Communications Ltd. is an esteemed architectural firm known for its pragmatic and context-sensitive designs. Their team of architects and planners work closely with clients to understand their requirements and deliver designs that exceed expectations. With a diverse portfolio that includes residential, commercial, and institutional projects, ADC India Communications Ltd. continues to be a force to reckon with in the architecture industry.


Greenline Architects & Interior Designer is a firm that emphasizes sustainable and eco-friendly design practices. With a strong focus on incorporating natural elements and energy-efficient solutions, they have been instrumental in promoting green architecture in Lucknow. Their commitment to environmental consciousness sets them apart as a socially responsible architecture firm.


Conclusion
The architecture firms in Lucknow have played a pivotal role in shaping the city's urban landscape. Their commitment to innovation, sustainability, and client satisfaction has resulted in the creation of awe-inspiring structures that blend seamlessly with the city's historical charm. As Lucknow continues to grow and evolve, these top architecture firms will undoubtedly remain at the forefront of architectural excellence, contributing to the city's development in the years to come.



For more SketchUp tutorials you can check out https://www.sketchupguru.com/blog/
You can also check more tutorial videos for sketchup on our YouTube Channel,
https://www.youtube.com/c/SketchupGuru
To know about the Top Online 3D Rendering Courses for 2022 click,