Are you a student or recent graduate looking to start your architecture career in Germany? With a rich history of architecture and a thriving design industry, Germany is an attractive destination for architecture professionals. However, with fierce competition and high standards, it can be daunting to navigate the job market. In this blog, we provide some valuable tips and insights to help you succeed in the German architecture job market.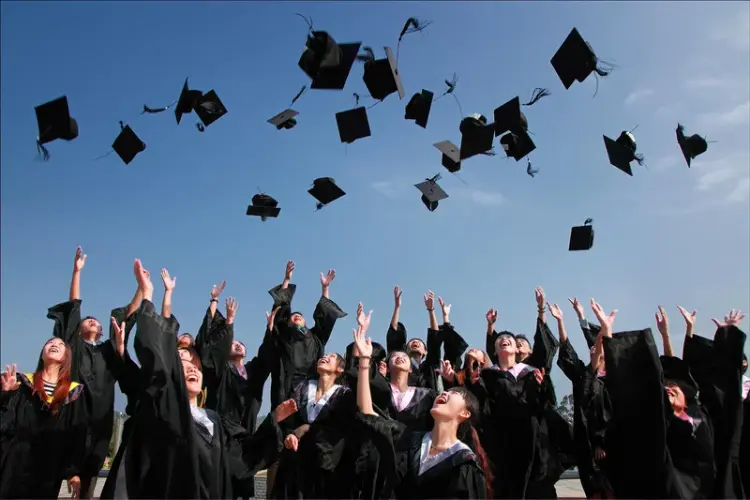 Navigating the German Architecture Job Market: Tips for Students and Graduates
Build Your Network
Networking is essential in any job market, and Germany is no exception. Attend industry events, join professional organizations, and participate in online forums to connect with architecture professionals. You can also reach out to alumni and professors from your university who are working in the field. Building a strong network can help you learn about job opportunities, gain insights into the industry, and make valuable connections.
Polish Your Portfolio
Your portfolio is your most crucial asset in the architecture job market. Ensure that your portfolio showcases your best work and highlights your skills and expertise. Tailor your portfolio to the job you are applying for and highlight projects that align with the company's values and mission. Use a clean, easy-to-navigate design that showcases your work effectively.
Master the Language
While German is not a prerequisite for landing a job in architecture, it is an advantage to have at least some proficiency in the language. Many architecture firms in Germany work on local projects, and fluency in German can help you communicate better with clients and team members. It is also a sign of commitment to the country and its culture, which is highly valued by German employers.
Be Proactive in Your Job Search
The German architecture job market is competitive, and landing a job requires a proactive approach. Look for job openings on professional platforms, social media, and company websites. Research the company's values, projects, and culture to tailor your application to their needs. Reach out to hiring managers and recruiters and follow up after submitting your application.
Be Prepared for Interviews
German architecture firms often conduct rigorous interviews, and it is essential to be prepared. Research the company's work, mission, and values, and prepare thoughtful questions to ask during the interview. Be confident and articulate, and showcase your knowledge and skills. Demonstrate your passion for architecture and your commitment to the company and its values.
Understand the Visa Process
If you are a non-EU citizen, it is essential to understand the visa process and requirements to work in Germany. Research the visa requirements, the application process, and the timelines involved. Ensure that you have all the necessary documents, including your educational credentials, work experience, and language proficiency. Start the visa application process early to avoid delays and ensure that you are legally authorized to work in Germany.
Stay Up-to-Date on Industry Trends
The architecture industry is constantly evolving, and it is crucial to stay updated on the latest trends and technologies. Follow architecture blogs, attend industry events and conferences, and participate in online forums to stay informed. Demonstrate your knowledge and expertise by incorporating the latest trends into your portfolio and during interviews. Employers appreciate candidates who are proactive and innovative.
Consider Internships or Apprenticeships
Internships or apprenticeships can be an excellent way to gain valuable experience, build your network, and increase your chances of getting hired. Look for internships or apprenticeships at architecture firms or consultancies, and apply early. Internships and apprenticeships provide hands-on experience, mentorship, and exposure to different types of projects and design methodologies.
Be Open to Freelance or Contract Work
Freelance or contract work can be an excellent way to gain experience, build your portfolio, and earn income while looking for a full-time job. Look for freelance or contract work on job boards or through networking. Freelance or contract work can provide flexibility, exposure to different types of projects, and the opportunity to work with different clients and design teams.
Have a Positive Attitude and Mindset
Landing a job in the German architecture job market can be challenging, but it is essential to maintain a positive attitude and mindset. Believe in your skills and expertise, stay motivated, and be persistent in your job search. Seek feedback on your portfolio and application materials, and use it to improve and refine your approach. Employers appreciate candidates who are confident, resilient, and passionate about their work.
Conclusion
In conclusion, the German architecture job market is competitive, but with the right approach, mindset, and preparation, you can succeed. Build your network, polish your portfolio, master the language, be proactive in your job search, prepare for interviews, understand the visa process, stay updated on industry trends, consider internships or apprenticeships, be open to freelance or contract work, and maintain a positive attitude and mindset. Good luck on your architecture career journey in Germany!
For more SketchUp tutorials you can check out https://www.sketchupguru.com/blog/
You can also check more tutorial videos for sketchup on our YouTube Channel,
https://www.youtube.com/c/SketchupGuru
To know about the Top Online 3D Rendering Courses for 2022 click,