Achyut Kanvinde, a functionalist was an Indian Architect known for adding elements of Brutalism in his buildings. He was a pioneer of Modern Architecture. His designs experimented with simple geometrical shapes that imbibed fluidity, giving the building a voice
Achyut Kanvinde - The functionalist
He was born in the year 1916, Achara, Maharashtra. He did his B.Arch in Sir J.J. School of Arts, Mumbai and later went on to do his Master's in Harvard University in the year 1945.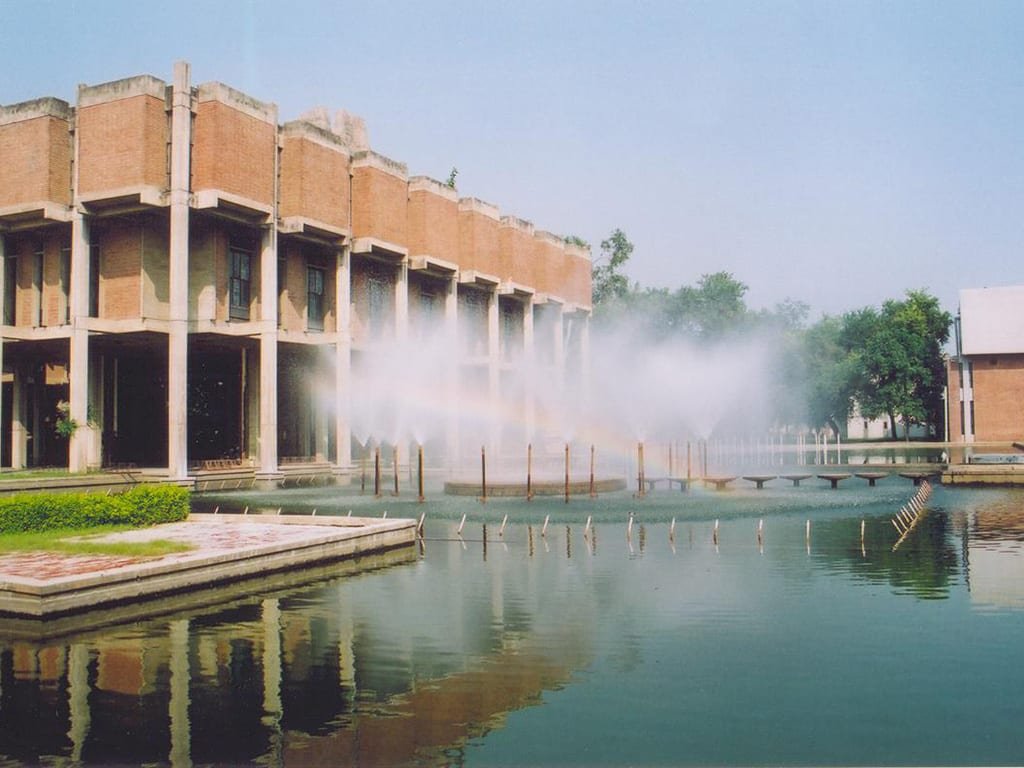 IIT, Kanpur – Courtesy of Wikipedia
He was influenced by Claude Batley for his functionalism and Walter Gropius for his use of space. Gropius's use of space as a tool to express human values is what inspired him the most.
In one of his writings, he said "It was Gropius who really exposed me to the power of technology on the one hand and the psychological dimensions of spatial concerns and realizations on the other."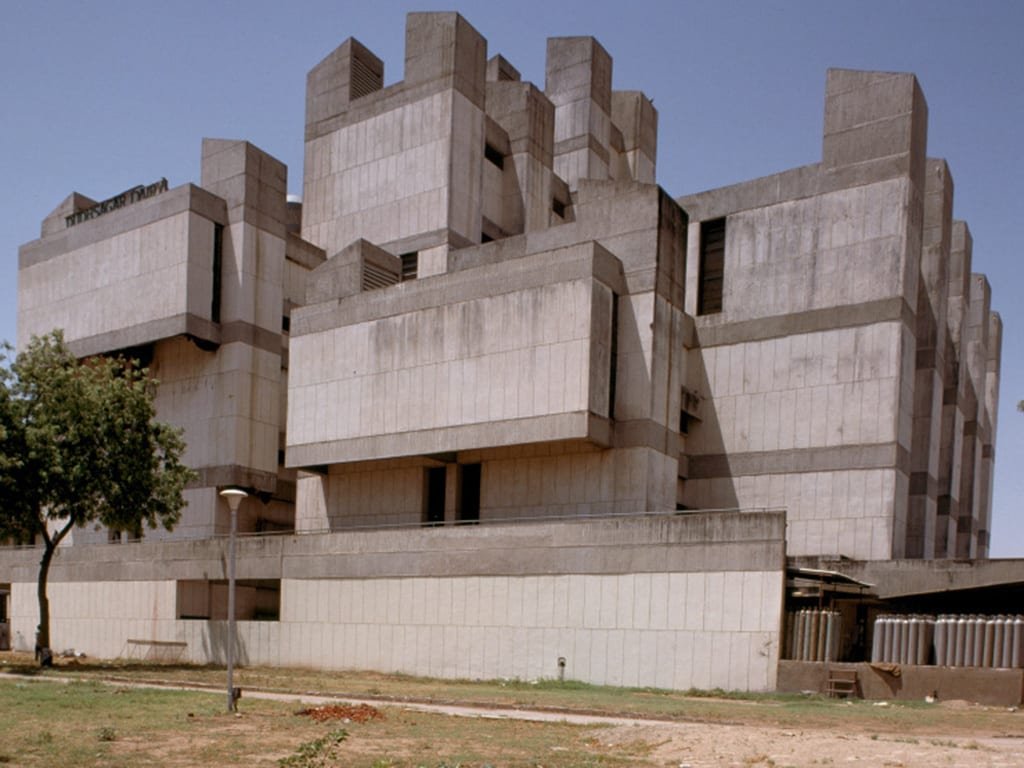 Dudhsagar Diary, Gujarat – Courtesy of #sobrutalism
Along with his partner Shaukat Rai, he opened his firm Kanvinde and Rai in the year 1955. It is now known as Kanvinde, Rai and Chowdhury; presently run by Tanuja and Sanjay Kanvinde.
Kanvinde and Rai complemented each other. Kanvinde's brilliance in architecture was matched by Rai's ease in project execution and management. They were known to be a soft-spoken duo who shaped early India with the use of brick and reinforced concrete. They have over 500 projects to their credit.
Some of their noteworthy projects are IIT, Kanpur; Dudhsagar Dairy Complex, Gujarat; Iskcon Temple, New Delhi; Nehru Science Centre, Mumbai; IRMA Campus, Delhi; National Science Centre, Delhi; CCRT, Delhi and Darpana Academy of Performing Arts, Ahmedabad.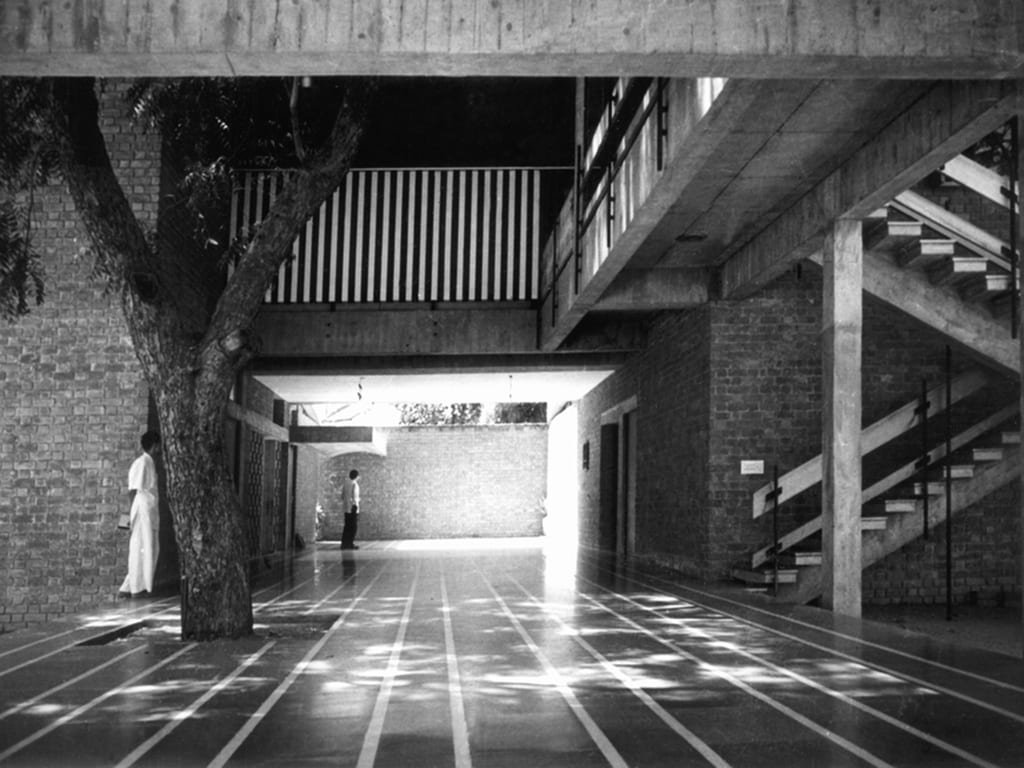 Darpana academy of performing arts, Ahmedabad – Courtesy of The Hindu
1. Functionalism – Buildings were conceived with utmost priority given to its functions as well as social values of the designed space. His practice rejected symmetry.
2. Modern architecture and Brutalism – His buildings were characterized by minimalist construction that showcased raw building materials as well as structural elements. He believed it was a visual expression of the building and opposed hiding it.  
3. Regionalism – His buildings were influenced by the local climate, social conditions, and locally available materials.
4. His designs adhered to climatological principles. He believed that a grid of columns forming a matrix giving structural and spatial aspects would turn a design more sophisticated and faceted.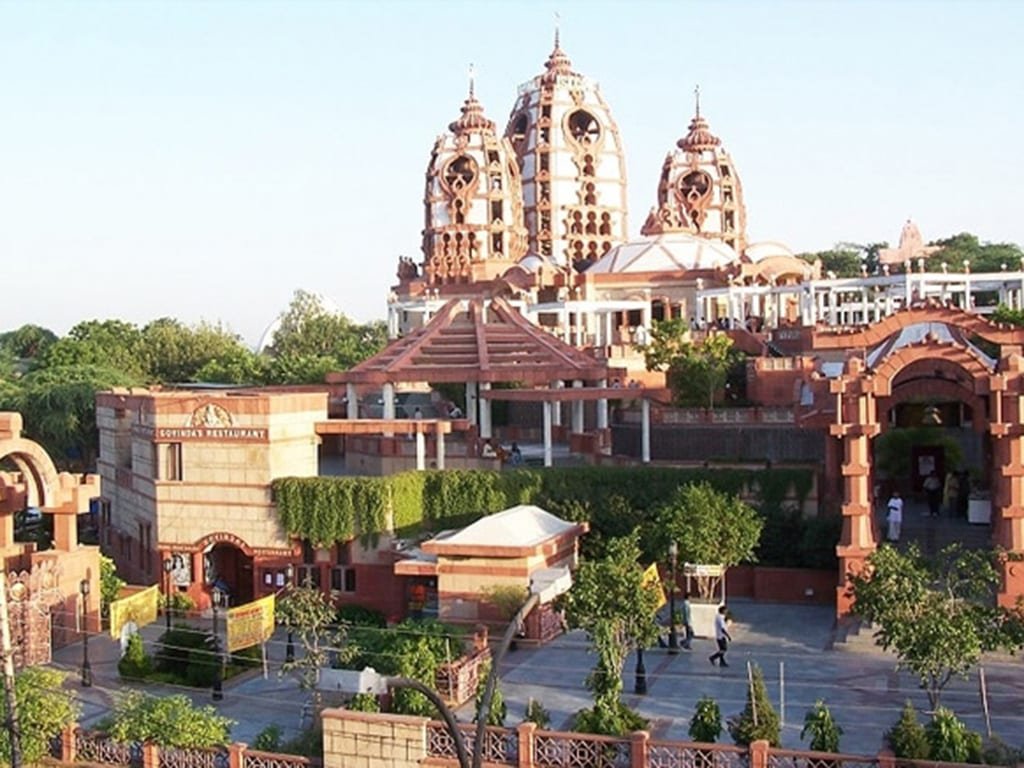 Iskcon Temple, New Delhi – Courtesy of Travelogy India
Kanvinde's Philosophy of Design
1. Played with space and form. His designs are slender, balanced, proportionate, neat and well crafted.
2. The porch and staircase were given emphasis in his buildings.
3. Natural light was given utmost priority. The form of the building solved the problem of ventilation as well as excessive heat through covered verandahs, walkways and staircases.
4. He believed in Vernacular Architecture. He was of the opinion that values and historic influences bestowed upon good architecture.
National Science Centre, Delhi – Courtesy of Archnet
Padma Shri, 1976
President of IIA, 1974-1975
IIA 's Babu Rao Mhatre Gold Medal for lifetime achievement, 1985
Great Master's Award, JK Industries Ltd., 1993
Was a part of the jury on the competition for Indra Gandhi National Centre for Arts.
1. Campus design in India : Experience of a developing nation
Co-Authored the book along with James Miller.

2. Achyut kanvinde : Ākār
A monograph on the life and works of Achyut Kanvinde, one of the pioneers of Modern Architecture in India. Conceived and edited by Tanuja and Sanjay Kanvinde.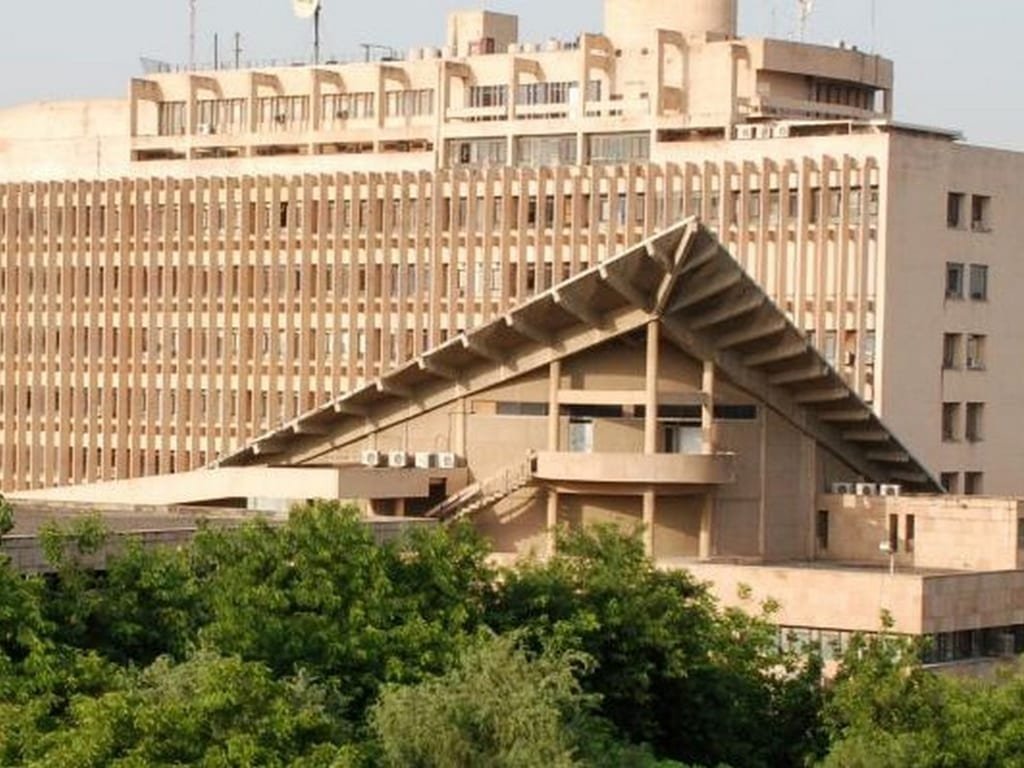 IIT, Delhi – Courtesy chemistry.iitd.ac.in 
He generated spatial organization that was climate responsive. Most of his work had clean volumes and was horizontal in nature. His partnership with Shaukat Rai is one that is remembered by all. And their work brought Brutalism and Sustainability at the forefront for a newly emerging nation.